The Genki Shadowcast is a compact USB capture card that launched on Kickstarter at the end of 2020. Its original selling point was that when paired with the Genki Arcade app you could use a Laptop as a screen for your Nintendo Switch. That way you can view gameplay on something bigger than the Switch's screen without needing to take anything bulkier than a laptop bag on whatever trip you're going on. It even fits comfortably inside the stock Switch dock.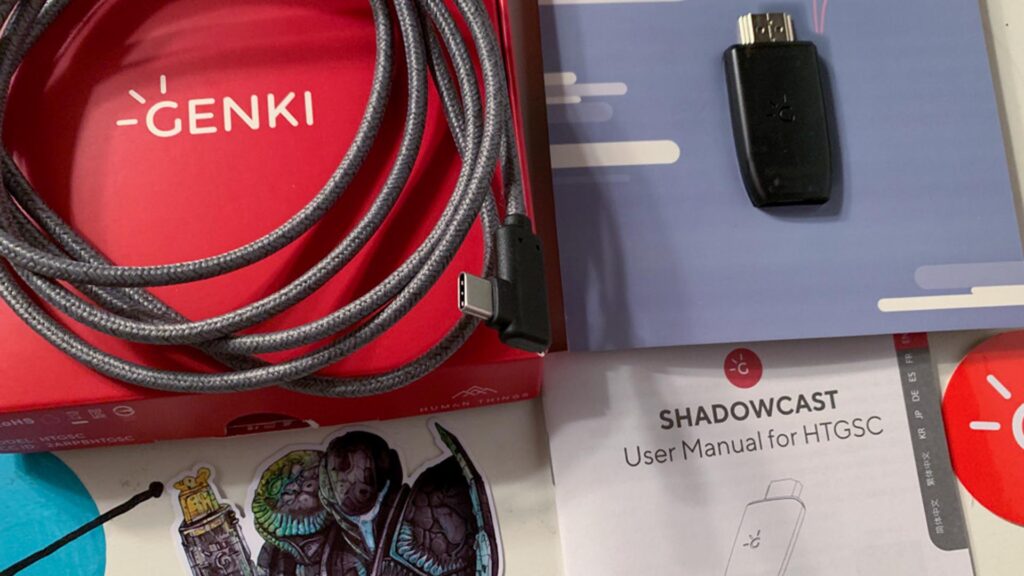 But while I thought the concept was interesting I didn't see the full benefit of using a laptop as a screen. Sure, it is a fun concept and in a pinch it is a nice option, but I feel like 9 times out of 10 there will be a TV screen of some sort to use. Unless we're talking about trying to sneak in some video game time in the 9 to 5 office life, I'm just not seeing the situation where this is beneficial. Really, I was mostly curious how well the Shadowcast could replace these cheap CamLinks or a traditional external capture card when capturing retro game footage. How well does it deal with 4:3 video at least line doubled to 480p and how well does it work with OBS compared to it's own custom app, Genki Arcade?
The Shadowcast is a tiny little device at two inches long and not even half an inch deep, 25x52x9 millimeters to be exact, and weighs 10 grams. It is HDMI 2.0 and can function with 4K gaming systems and uses USB-C to send everything to your computer up to 1080p at 60fps.
I love that this uses USB-C as the connection. These Camlinks use a regular USB to plug into your computer and then have you just stick a HDMI cable in the other end–putting a lot of tension of just about every port, I was never a fan of that.
You can also use a computer running MacOS Sierra or Windows 7 and beyond. Another feature I was interested in since some capture cards don't play nicely with MacOS and I like the convenience of using one computer to capture, stream, and edit my footage. I have to use a Mac for work already so it is usually what I default to when possible. Plus I like the convenience of a laptop rather than needing a dedicated capture setup.
So on paper this little device has a lot nice features and we can't forget that it comes with it's own software too. But at the kickstarter price of $40 and launch price of $50 is it good enough to have a place against the costly high quality cards and is it worth the jump in price from the cheap knockoffs?
Let's start with the Genki Arcade app first since that is part of the whole package. It is a very basic program, no fluff or extras, if the Shadowcast is plugged in it automatically detects the signal and shows what is on screen. You have the option to record with or without sound and have a few basic settings. I'm not a fan of how the UI functions, for such a basic program a lot of it is confusing. The microphone symbol for example is actually an on and off toggle for recording in game sound, at least that is high it seemingly works for me, not for adding a microphone. I was really confused why my videos didn't have sound when I first tried this app; a quick change to a speaker icon would make more sense. Or maybe it is just a bug and the app needs updating completely as there is an option for a microphone in the settings.
Depending on your base resolution It will likely default to a widescreen 16:9 format if you're only working with something like 640×480 or 720×480; stretching those wonderful 4:3 video games. Which unless you're a crazy person this is not what you want when playing a Super Nintendo or Sega Genesis game but that can be fixed with a familiar code. Using the keypad on a keyboard press Up, Up, Down, Down, Left, Right, Left, Right, B, A and there–you now have a bunch of resolution options. I like the playfulness of using the Konami code but it is also just a weird thing to lock behind a "cheat code"; the options to adjust resolution should be there to start. So when line doubling with a RetroTink 2x Pro you may need to make some tweaks. When I had my Retrotink 5x running at 1080p (Over) it would launch in the perfect aspect ratio and would even switch on the fly to 1200 or 1440.
When the app first starts you only have the options of Favor Performance or Favor Resolution. Performance kicks the file down to 720p at 30fps while Favor Resolution has it match the incoming resolution though it seems to stick too 30fps unless you change that.
The Genki Arcade app is definitely very light, I can tell it puts less strain on my MacBook Pro compared to OBS without even checking. Now because of it being so streamlined I can't tell you if that is due to the codec it defaults to or related to which color space and such it chooses, I can't change those. Going off the file information photo further down I'd guess it is mostly the codec and then the application itself, everything else seems to be the same. But I'm certainly not seeing any major issues in the capture compared to a basic OBS capture. The file sizes of my captures are rather large though so my assumption is the Genki Arcade app its doing very little processing before spitting the footage into a MP4 container; it isn't lossless but it also isn't working to give you both a high quality capture and a low file size.
I've have had a few issues with the app though and the video it spits out. Oddly enough, not at first so I'm not sure what changed. Originally the files were fine but after a while the app began to crash and even when everything went smoothly I had problems with the files. Dropping a 5 min video into Adobe Premiere Pro gave me, 15 seconds of footage. A very weird situation and not something I have ever dealt with before. It also stopped capturing in 1080p but was fine with 1280×720. When everything works like it should though everything is exactly as described, very low latency, a nice video quality and runs very lightly. The exported videos are also a nice quality, it is impressive really for such a plug and play device. A clean install did fix most of the problems but Adobe Premiere does not like the files and usually just imports the first 10 to 15 seconds, it would appear there is something wrong with the timing/frame rate of the file so a conversion via Handbrake is needed.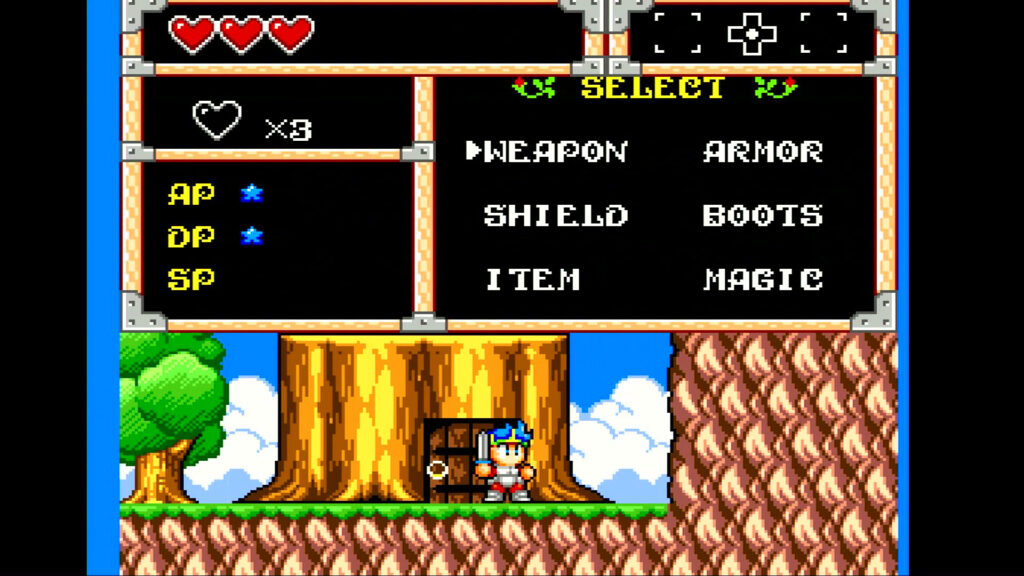 Can you use it as a "screen" for playing video games? Yes but you will need to adjust to some variable latency; it isn't as bad as trying to watch an OBS capture while streaming but it certainly is more than a TV. But it is a very low latency capture card, I personally would not buy this solely for the ability to use the app for playing video games, but it is a nice bonus. I personally would have marketed this in reverse.
If you're wondering If you can use Genki Arcade to stream, well yes and also no. You won't be able to fire this up to connect to Youtube or Twitch but it is a good option for alternatives to your average streaming concept. One morning waking up stupid early during all this testing I decided to fire up Harvest Moon on the Super Nintendo and see what would happen when "streaming" to Discord. I hopped in a voice chat channel and selected to share a window and I was streaming using the Genki Arcade app. No bells or whistles no transitions or overlays but a direct feed of my game and its audio as well as my voice over my headphones. For being a quick test using Wifi everything went pretty well, again with this app being so light it didn't bog anything down while also having my Wifi struggling. So, while there were some reported skipping and hitches in the stream it was apparently still enjoyable for my friend Austin who noticed I was live in Discord and hopped in during my testing.
Okay enough of that I'm sure you're saying, "what about OBS"?
Now I'm not talking about having a beefy rig capturing pure RGB completely uncompressed and upscaled footage, just a decent set up. Of course I'm using my same MacBook Pro for testing. Adding the Shdowcast to OBS is rather straightforward as well, just add it as a video capture device and it as an audio device, and you're done. OBS recognizes it immediately. Now the big difference with OBS is I can add filters to change the color, add overlays, and even scale the image again if I needed to. When using a RetroTink 2X Pro I would usually add it as 640×480 (I know it is supposed to be 720×480 but I think 640 looks better) and then double that capture again within OBS. Just like the Genki Arcade app when I had my Retrotink 5x running at 1080p (Over) it would launch in the perfect aspect ratio and would even switch on the fly to 1200 or 1440.
Of course everything else from here will 100% depend on your computer and the settings you have in OBS. OBS in my experience is a RAM hog especially on a Mac or when not using a "dedicated desktop graphics card". But massage OBS to work as you need it and the Shadowcast works just as well in OBS as it does in the Genki Arcade App, maybe even better since OBS can be dialed in better and you most certainly get a better file output. Plus you can then of course stream to Twitch or Youtube.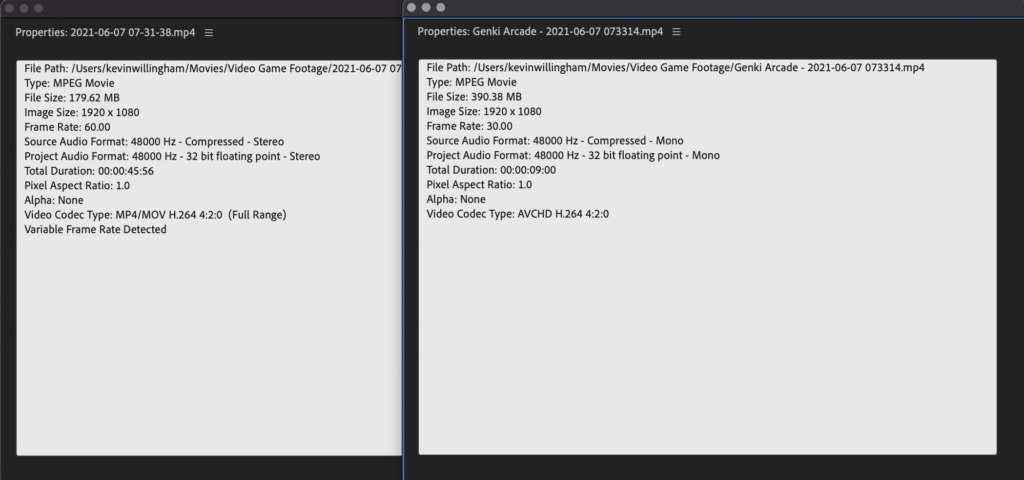 But enough of this beating around the bush, l'll just show you some comparison footage…
Conclusion:
A mixed bag of thoughts here. I think the Genki Shadowcast is worth the $50 price tag, but only just barely. It is much nicer than the cheap camlink knock-offs (again usually retailing for between $10 and $25 bucks) and it has it's own app for some expanded functionality. But if you don't want to spend that extra cash, the cheap knock-offs tend too be perfectly fine for less than half the price. I didn't talk about those here much because I wanted to focus on the Genki app and how the hardware worked between the dedicated application and OBS but the results are rather similar. But, I'd also imagine Genki intends to support this device which is not something you'll get with the other plug and play capture devices and I definitely like the build of the Genki Shadowcast way more. The Genki Arcade app as it stands is perfectly fine for the "use your laptop as a TV!" idea and is a lightweight app for doing things like sharing your screen in a video call, in discord, or something like that. Obviously it needs some more polish to replace OBS as a full capture program, it has some odd design choices and before I even finished this review it stopped working as intended and needed a fresh install and some troubleshooting. But the Shadowcast works perfectly fine in OBS and I never ran into any glitches, resolution hitches or anything like that. If your system and setup (cables and scaler etc) are working it will pick them up just fine and blast that video straight into OBS. This is a great option for someone just starting a YouTube channel or a twitch stream and I'd bet it is handy as a secondary card for veterans in case something fails or you need to chain some stuff together. It works perfectly fine for me, I'm not looking for the purest capture on the planet and it fits my budget just fine.
The Genki Shadowcast used here was purchased as part of the Kickstarter campaign and can be found on their website for $49.99 as of this article.
Note: If you do want to see what footage from a cheap camlink knock off can look like check out my Monster Land review which was captured using the usb capture card shown above into a RetroTink 2X Pro then into OBS and scaled twice more.